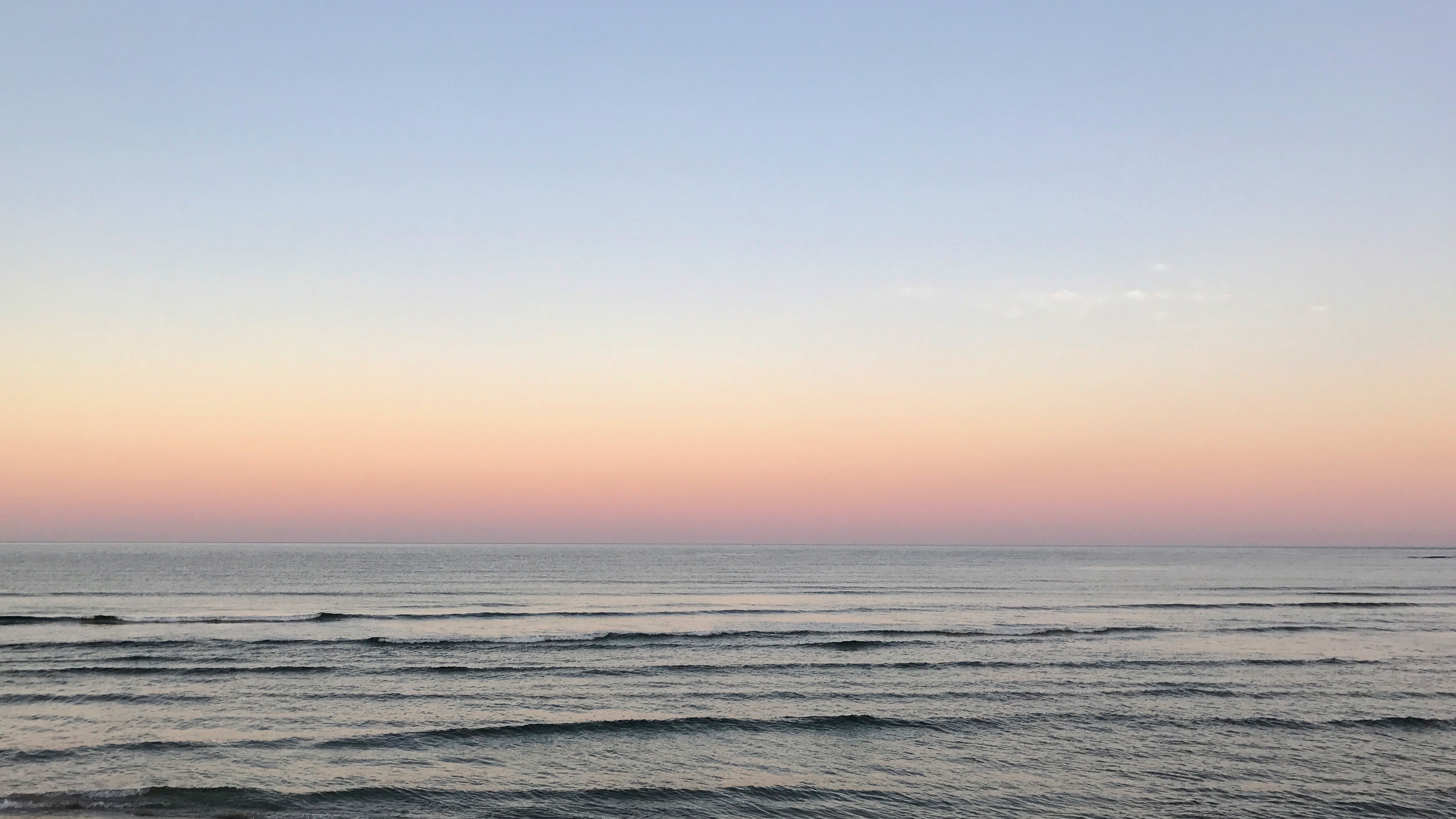 Eternity in Seventeen Minutes
"Can you just lay here a minute?" I asked.
On the crest of a deep sigh, my husband allowed his head to collapse into the pillow.  "We're doing this again, are we?"
"Yes."
"Honestly, I don't know what you get out of it."
"Shhh," I replied.  "Everything."  I spread my left arm outward, searching.  Finding his, I let the skin of our forearms touch, content for the contact—for his reluctant but loving acquiescence to this odd ritual.  His fingers found mine, intertwined for a moment, and then released.
"How long today?  You're going to have to get going, it's almost—"
"Shhh!" I smiled.  "Hey Siri, set my timer for seventeen minutes."
Beep Beep. Okay, seventeen minutes and counting!
Beside me, I heard him chuckle through another sigh.  He didn't speak though; he knew this was important to me.  I set my gaze toward the pair of Pothos hanging on the wall and let myself get lost in the soft glow of the early afternoon sun that diffused itself across the cool grey walls of the bedroom.
He was right, of course.  He's almost always right.  It was 1:50pm on an unremarkable Tuesday afternoon.  He was home early, and I needed to be out the door by 2:20 to get to work on time.  The weather was nice enough to ride my bike, so I could push it if I needed to, but this little break we were taking together meant I'd have a scant thirteen minutes to gather what I needed for the day and get on my way.
EXCLUSIVE FOR SUBSCRIBERS!
Sign up for my FREE monthly newsletter today, and get instant access to my FREE SUBSCRIBER EXCLUSIVE short story.
Revenge is better with a side of bacon. . .
Perhaps if I'd have packed up first thing in the morning my seventeen minutes could have been twenty four, but I'm a procrastinator, so that would have been out of character.
None of that mattered right now, though.  I set my thoughts adrift, knowing that the currents of time would wash them back ashore in short order.  Right now I didn't need them.
Right now I was enjoying the eternity that was seventeen minutes of quiet, alone together.  Later, when everything was hectic—when I was stressed at work and counting the minutes until I could go back home again—I'd remember this brief oasis in the otherwise harsh landscape of my day.  The memory of these idle moments would cool my nerves and refresh my spirit over and over again.
There is so much pleasure in allowing ourselves to just be.  And seventeen minutes of absolute nothing really is an eternity if you live as hectically as I do.
A Hectic Life
Lately I've consumed almost every free moment with the launch of my writing career.  When I'm not writing this blog, I'm thinking about writing it, trying to maintain and grow a presence on Twitter (which does not come naturally to me), trying to come up with a new title for my forthcoming novel, imagining what the cover art should look like, checking my email to see if the manuscript is back from the editor, reading and commenting on other blogs (which I've really been loving), reading other books inside and outside my genre, trying to figure out what my next book is going to be about, and compulsively checking my blog stats to see if I'll continue the readership growth streak that started a few weeks ago.  And that's just my stuff!
We're also working really hard to get my husband's photography business up and running.  We've got a separate blog for that which I'll talk more about soon, but it's not quite ready yet.  Add to all of this the necessity to eat (the lovely AS Akkalon has some thoughts on this), clean myself, help maintain our household, and go to the job that pays me forty-hours a week, and well. . .
Hectic.
I'm not complaining.  Far from it.  Working toward the tangible realization of our creative dreams has left me feeling more fulfilled than I've ever been!  I don't mind that I sleep an average of six hours a night.  It's all worth it.  Even though I sometimes feel entirely divorced from reality, I wouldn't trade this life we're living right now for anything.
A Necessary Escape
So, you see, seventeen minutes of nothing is more than a luxury.  It's a necessity.  It's my opportunity to float, careless, atop the gentle waves of the wider universe.  It's a time to be really and fully present, while being totally still.
I'm not a very spiritual person, but I suppose this falls into the category of mindfulness.  Other people meditate, or pray.  This is my equivalent.
Back in the bedroom, a short four minutes into our afternoon break, I could feel my husband's breathing slow beside me.  The feeling of his chest rising and falling in its lazy rhythm helped to slow my own respiration.  I could feel time decelerate as well.
Eternity in seventeen minutes; the timer on my phone was irrelevant.
Overhead the ceiling fan turned slowly, and when I set my eyes just right I could follow an individual blade, round and round.  This was happiness.  I could stay here forever.  Thirteen minutes to go.  Or was it twelve now?
My eyes closed, but I did not sleep.  Instead I glimpsed my thoughts, far adrift in the inky black.  I didn't want them back yet.
In the minutes that remained I could have lived an entire life.  If time is a river—if its pace is fluid—these remaining minutes were a quiet cove cut out from the bank; a place of tranquility and joyous stagnation.  I felt every exhale, and with each subsequent inhalation, I was stronger.
When the timer finally went off, I opened my eyes with more than a little reluctance.  As I sat up and stretched my arms toward the ceiling, my husband rolled over and smiled.  The world was ready to crash in around me again, but that smile warmed and protected me a bit longer.
"That was nice." He said.
I nodded in agreement.  "Yeah.  Maybe do it again tomorrow?"
"Yeah, I'd like that."
Of course in the end the point is the escape—if only for a few minutes—from real life.  It doesn't have to be seventeen minutes of idleness.  It could be fourteen, or twenty three, or however long it takes to read an awesome blog post like this one (shameless plug, I know).  But if you liked this post and feel a little more relaxed, maybe consider subscribing with this form:
Subscribe to Blog via Email
Barring that, even two minutes to be still, quiet, and really present in the moment can do wonders for relieving stress.
As usual, I'd love to know your thoughts.  Do you take time every day to be still, meditate, or pray?  What are other ways you deal with stress and fortify yourself against the pressures of a hectic life?  Let me know in the comments below.
Thank you as always for reading,
Gregory